Authentic Vintage Louis Vuitton Heart Logo & Flower Repurposed Necklace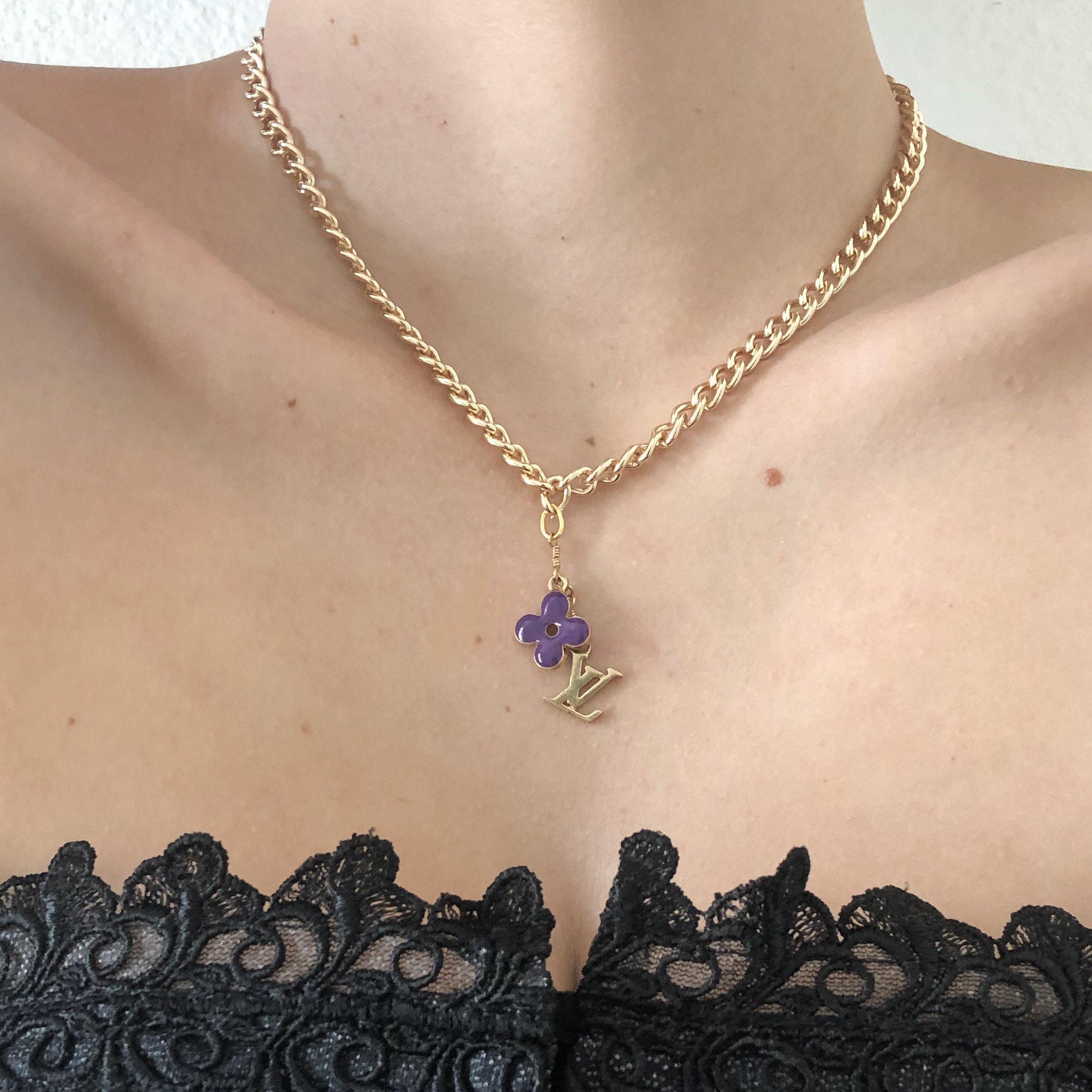 Authentic Vintage Louis Vuitton Heart Logo & Flower Repurposed Necklace
DETAILS:
SKU: SQ8758678
All jewelry in our Atelier Sororité collection consist of authentic vintage designer buttons, charms, and other pieces from designer garments that are personally reworked and repurposed in our studio.
Minimizing waste is important to us, so when we find luxury pieces in unwearable condition, we try to salvage as much as we can from each garment as possible. Each piece of jewelry is one-of-a-kind, making them that much more special.
The necklace chain measures 16 inches. The chain is high quality and gold plated. Both the flower and the logo charms are authentic vintage Louis Vuitton and were from an authentic vintage Louis Vuitton keychain.
REWARDS PROGRAM:
For every $200 USD spent in our shop, you qualify for $10 USD store credit for a future purchase. For more information, head to our Rewards page.
MORE INFORMATION:
All orders ship worldwide with recyclable and biodegradable packaging.
Please note that signs of wear are normal for vintage clothing and accessories. This collection consists of reworked antique metal as well as unique designer pieces that are decades old. Each authentic Louis Vuitton necklace differs from one another due to being one-of-a-kind vintage pieces. Sororité is not affiliated with Louis Vuitton.
In order to preserve the quality of this piece, as with all jewelry, we recommend that it not be worn while swimming or showering.
sold out